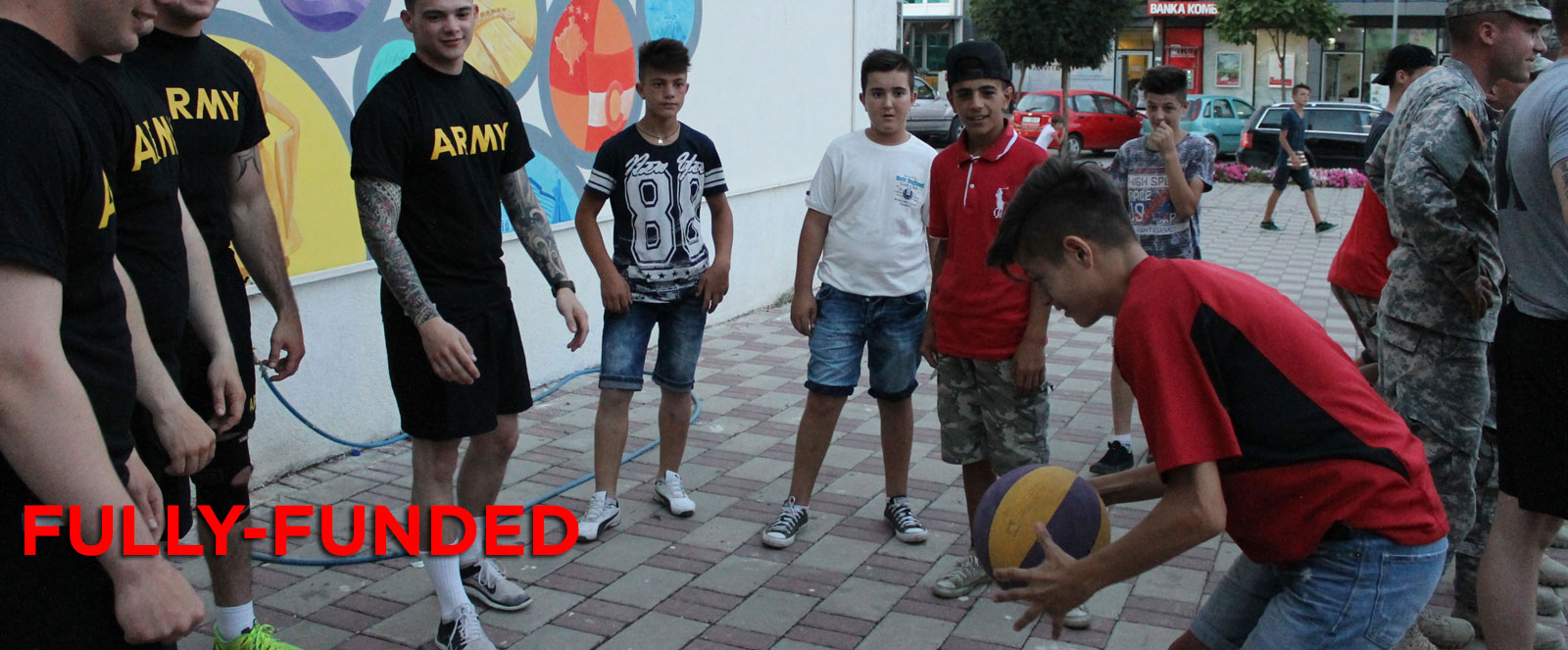 Sports instead of radicalization in Kosovo
This project is fully funded. Thank you!
Kosovo, one of the world's youngest countries, declared independence from Serbia in 2008. The landlocked country, located in southeastern Europe, has made many gains since its independence, but the effects of organized crime, ethnic tensions, and unemployment have made for a challenging post-independence period. The growing influence of Saudi Arabia and other Gulf states and their Imams' more radical interpretation of Islam has further complicated the situation for the country. According to a recent report produced with assistance from the United Nations Development Program (UNDP), based on a survey by the Kosovo Interior Ministry, 62.7 percent of those surveyed believe that radicalization is occurring in their local communities.
The youth, who are the future of Kosovo, are the innocents caught up in a world over which they have little control. One US Army team, along with the Kosovo Security Forces and NATO soldiers serving in Kosovo, in cooperation with the local civil administration, are creating mentorship opportunities for the local youth by involving them in extracurricular activities. This effort to counter the potential for youth radicalization will also strengthen the security forces' ties with the kids. By installing two basketball courts in Mitrovica, a town with one of the highest unemployment rates in the country, the US Army team will be able to give the youth a productive way to spend their free time. Once the basketball hoops are installed this summer, the Kosovar Veteran's Association, the semi-pro basketball team, and US soldiers will begin putting on basketball clinics and camps for the youth.
Spirit of America is partnering with the US Army team to make this idea a reality. Now we need you to partner with us to support this incredibly important initiative!